ABOUT ORMUS GOLD
Ormus Gold is Alchemically extracted from salts and it contains a lot of minerals and metal-elements in bio-available form. It improves the brain work, physical functions and vitality in your body. Resulting in a continuous expansion in higher levels of awareness and self-regeneration of the physical body. Ormus Gold can be taken over longer periods of time as a beneficial supplement.
ORMUS GOLD
Nowadays, Ormus Gold is believed to have potent benefits on the mind, body and spirit. Research has concluded that Ormus Gold are recently found super-conducting fundamentals. In the long run it should be included within the already existing scientific periodic table of elements. All elements of Ormus Gold are to be found in numerous natural systems like plants, soil, sea water. Ormus Gold may enhance the vitality stream inside every living cell.
ORMUS GOLD 50ml
Regular price
Sale price
€44,22 EUR
Unit price
per
Sale
Sold out
Share
View full details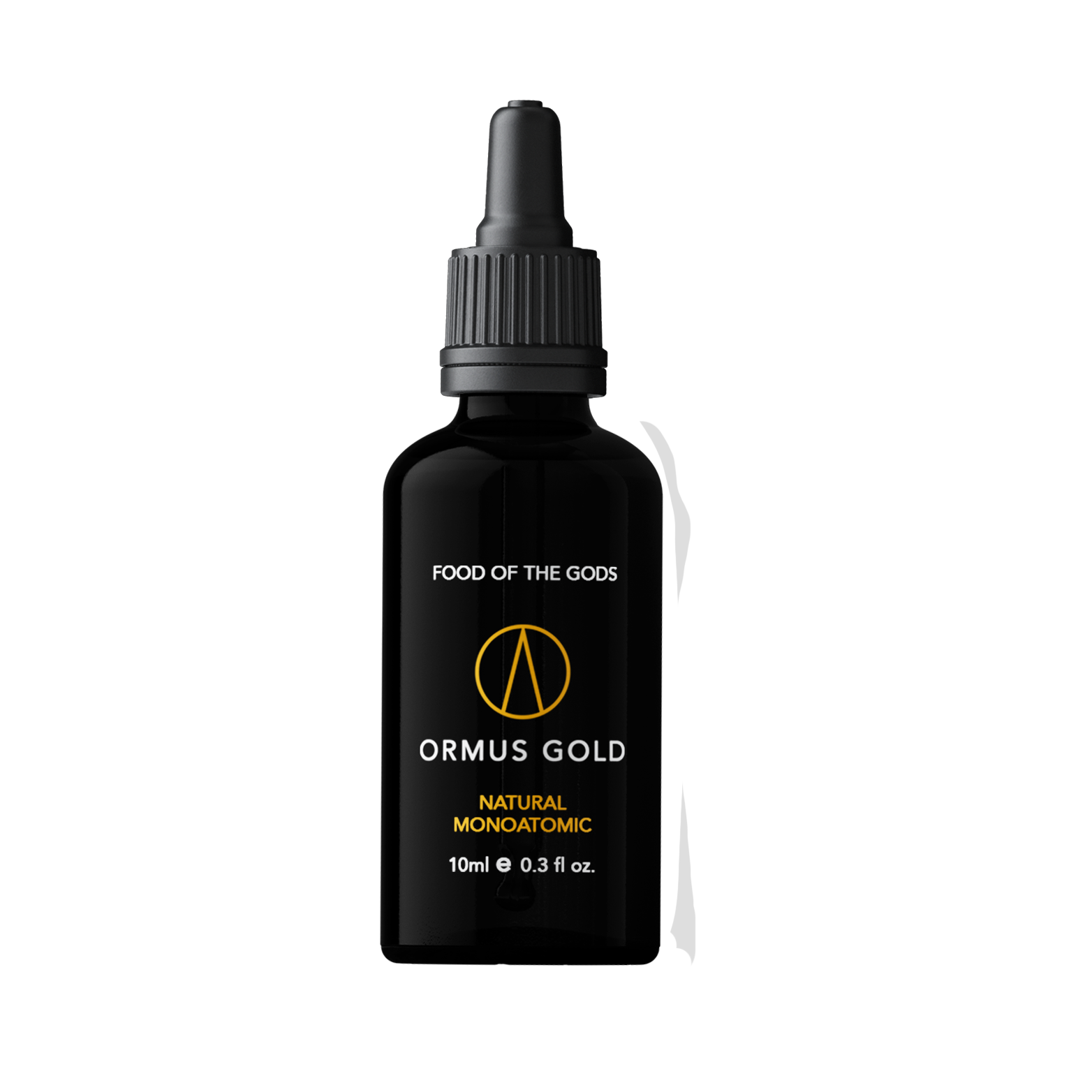 ORMUS GOLD 10ml
Regular price
Sale price
€24,22 EUR
Unit price
per
Sale
Sold out
Share
View full details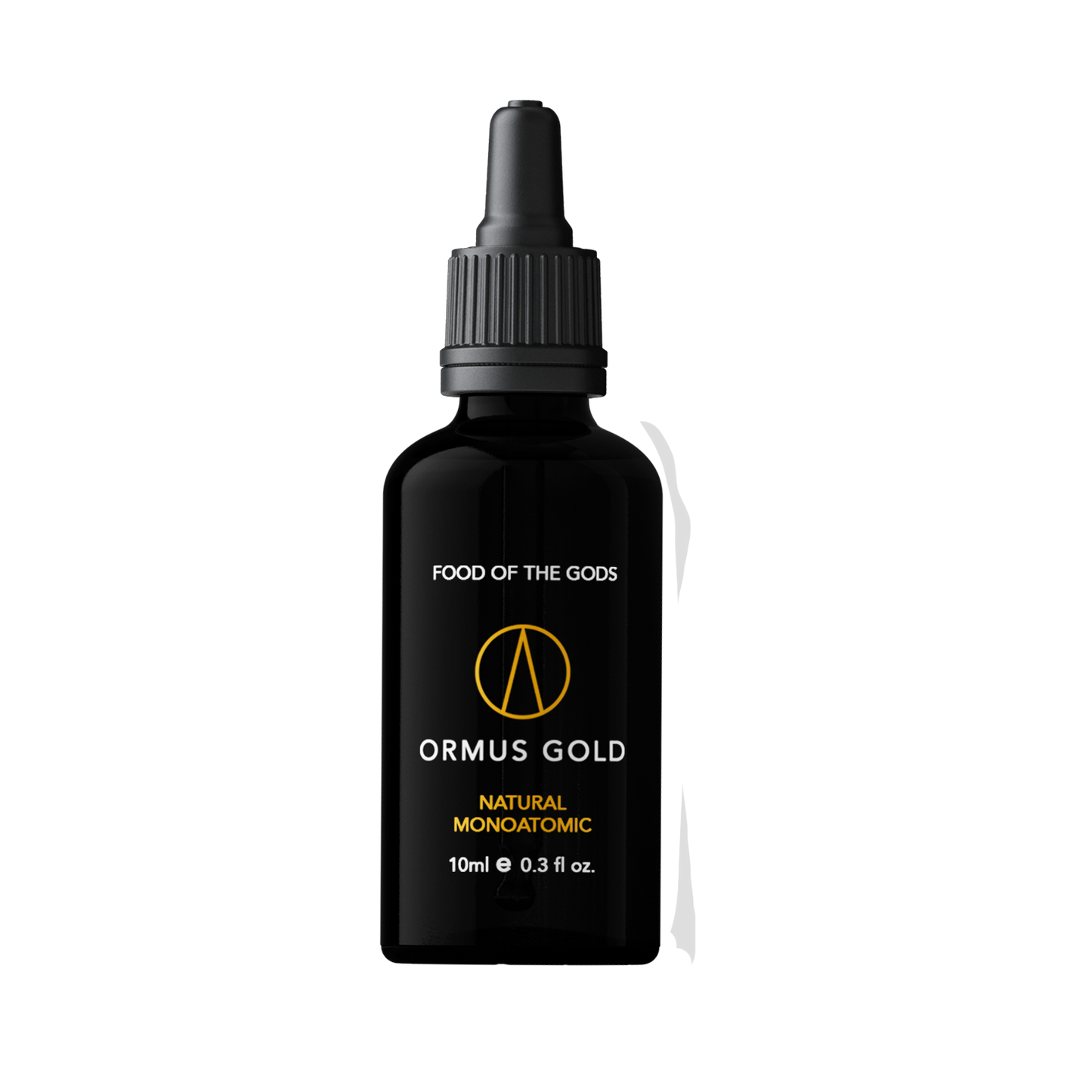 - Mia

I feel a solid grounding, visualization, and consciousness are even more amplified. Physically I feel fit. I really recommended.

- Lucas

I have been using it for several weeks now and feel very good about it. I notice it gives me more (life) energy and my meditations are even deeper. Very happy with it!

- Sarah

Great stuff! Really works well to be sharper in thinking and gives me more peace. Good for my skin too... :)
FAQ
Can Ormus be used in combination with medicines?

Ormus consists of completely natural ingredients, and as far as possible also organically certified. There are no known contraindications about whether Ormus has any adverse effects when you take medication. Consult the ingredient list and/or your doctor to see if there are any ingredients that might not be compatible with your medications.
Is Ormus suitable for children?

In general, children respond very well to Ormus Gold, because children are often sensitive, they often notice a difference.

Only under the supervision of a parent. So keep out of reach of childeren!
Can Ormus be used for pets?

Ormus Gold minerals are safe for pets.
Is Ormus menacing?

Put simply no, it is not menacing.
Does Ormus has side effects?

Side effects are a temporary decrease in energy levels, increased appetite, and change in mood as toxins are cleansed from the body. Some people may initially experience sleeping problems if they take Ormus late at night. The solution is to only take it in the morning until your body is calibrated.

These symptoms typically do not last as long.
How much Ormus can I take and how often?

Shake Well Before Use. Start with 3 to 5 drops twice a day. After a period of use, scale slowly up to a dropper once to twice daily.

How should I store Ormus?

Always close the bottle tightly to prevent dehydration. Always keep the bottle in the supplied metal pouch to maintain the potency of the Ormus Gold elixir. Ormus is sensitive to EMF, by storing it in a metal bag or can, the purity and effectiveness of the elixir remains good.
Is it important to take Ormus consciously?

Yes it is definitely important to take Ormus consciously. Because Ormus strengthens your thoughts and emotions, it is advisable to take Ormus in a moment of rest and together with an intention. Your intention can be one that you repeat every time, or it can be a new intention for the moment, for the period ahead, or for the day.
Can I also overdose on Ormus and if so what happens?

Taking too much Ormus has no serious consequences for your health. If you take a high dose, you may start to feel a bit floaty, or you may be hypersensitive to environmental stimuli, which can be experienced as unpleasant or "too much".
Should I take Ormus on an empty stomach?

Ormus can be used at any time, but on an empty stomach the Ormus is often more sensible.